At Artis Blackheath we offer a private dining service, which can cater for any occasion. Birthday parties, weddings, christenings, baby showers, and cocktail receptions, any and all events can be accommodated. Be it lunch, dinner, or just drinks, Artis provides a flexible service which can be tailored to your needs.
​
Our main dining room can seat 80 guests and host private functions for up to 100 guests.
If you would like to host an event at Artis please don't hesitate to get in touch and allow us to work with you to deliver an incredible experience.
​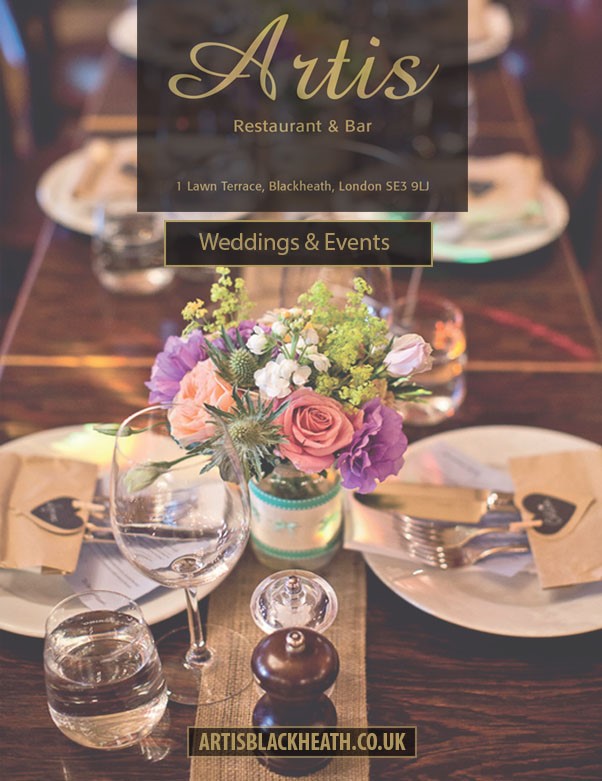 Artis Blackheath is the trading name of Artis Bar LTD Reg No. 10868020